by Phyllis Zeck
I don't have much information about Paul.  He was married to Mary and they had three daughters.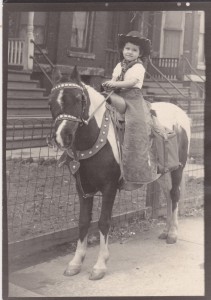 One daughter Dorothy was killed by a truck when she was young.  Dorothy (in the photo to the left) is 3 years old.
Their twins were named Paulette and Toni.  The top left photo is of Paul and Mary with the twins. The bottom right photo is of Edith with the twins.  Click on any photo to enlarge it.