Del Principe & Ciolli Family Tree
A genealogy journal 
Tracing my Del Principe and Ciolli ancestors from
Pescasseroli & Opi in Italy to Chicago, Illinois.
This website is my genealogy journal and it chronicles the journeys of the Del Principe and Ciolli families, from Pescasseroli & Opi in Italy to the United States of America.   If you'd like me to post a story that you have written, I'd love to do so.  Just email it to me.  You can mail or email photos to add to the story.  If writing is not your thing but you have story or photos you'd like to share,  please email me and I will write the blog.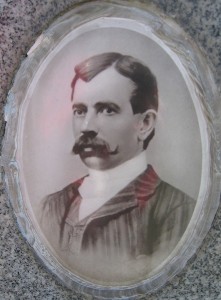 My great grandfather was Pietro Giovanni Del Principe and his wife was Elvira Ciolli.  Both were born in Pescasseroli, Italy.  They married in 1888 and had 17 children.  (Pietro's first wife was named Emanuela, she passed away in 1887).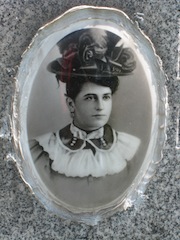 My great grandparents opened a music store on Harrison Street in Chicago and specialized in accordion sales, repairs, and lessons.  Pietro immigrated to the United States on May 21, 1891 aboard the ship Belgravia.  Elvira arrived at Ellis Island on Aug 21, 1893 aboard the ship Weser.  With her were 3 of their children: Antonio, Giuseppe, and Amelio. 
Below are some pedigree views of our family members.  Click on the image to enlarge them.  
PEDIGREE CHART FOR PIETRO GIOVANNI DEL PRINCIPE 
(My great grandfather)


PEDIGREE CHART FOR VINCENZO DEL PRINCIPE
(Pietro's brother)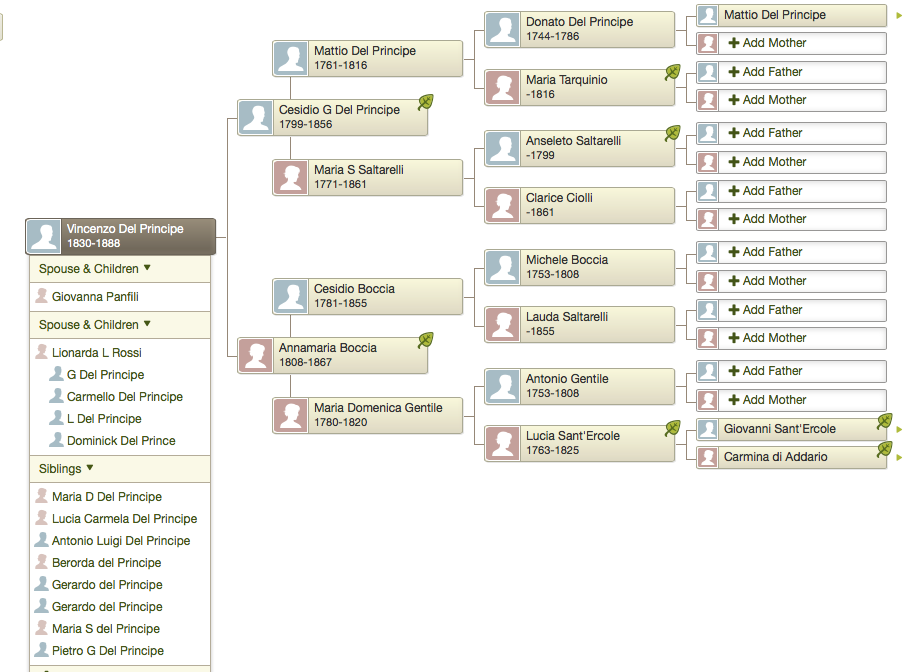 PEDIGREE CHART FOR CESIDIO GAETANO DEL PRINCIPE

(My great great grandfather)

PEDIGREE CHART FOR DOMENICO DEL PRINCIPE (Cesidio's brother)
 

PEDIGREE CHART FOR ELVIRA CIOLLI
(My great grandmother)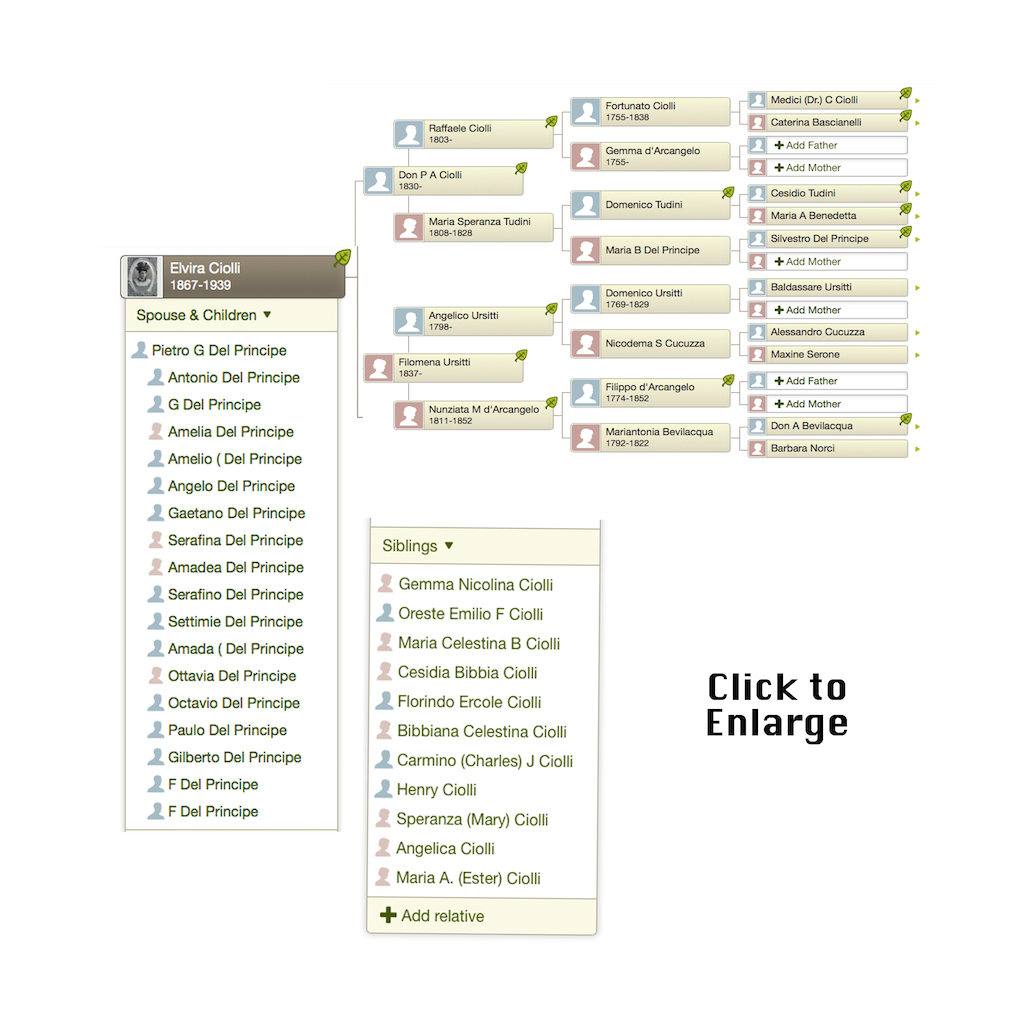 PEDIGREE CHART FOR FILOMENA URSITTI
(My great great grandmother)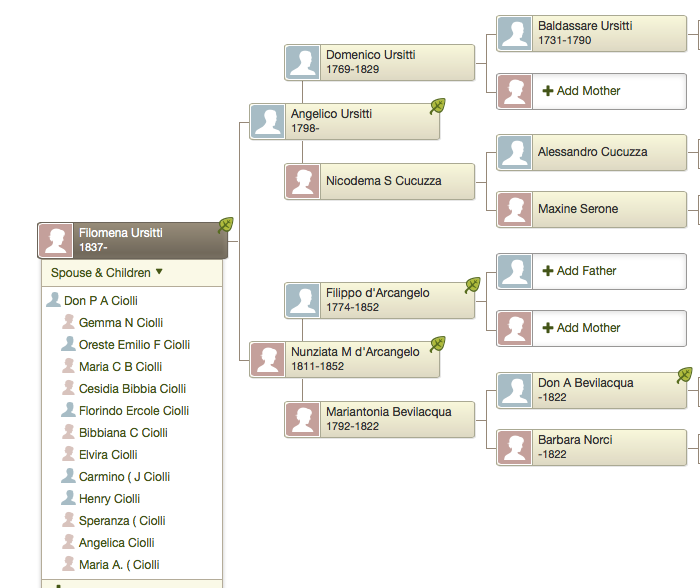 FAMILY GROUP SHEET FOR VINCENZO DEL PRINCIPE'S SONS
(Pietro's brother)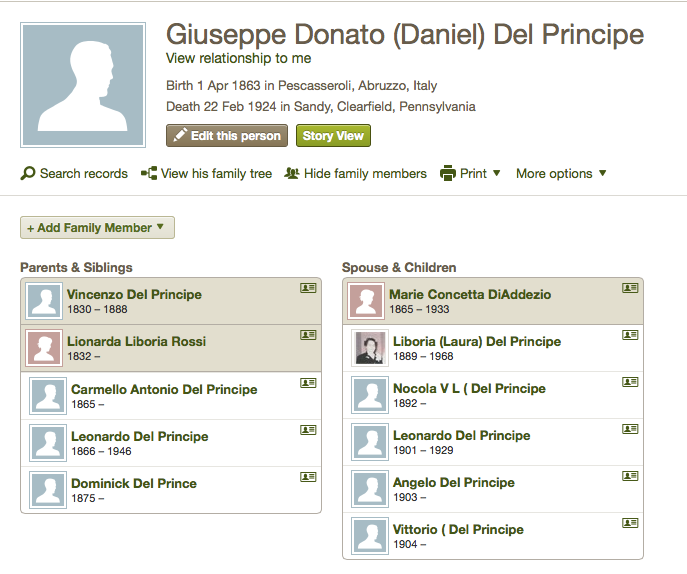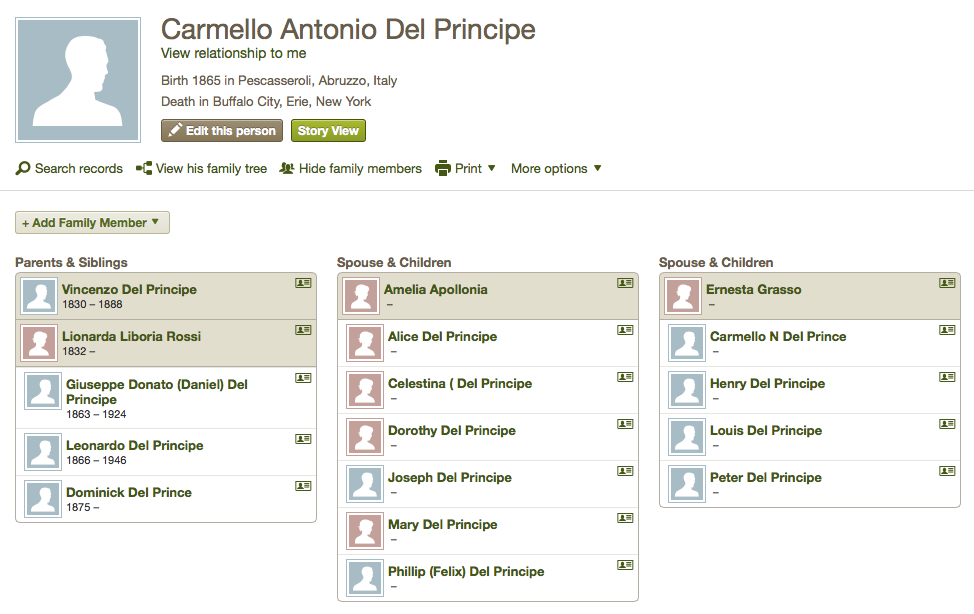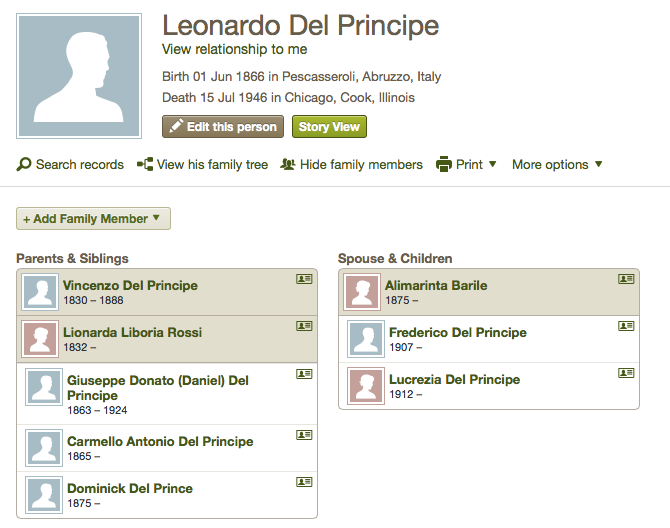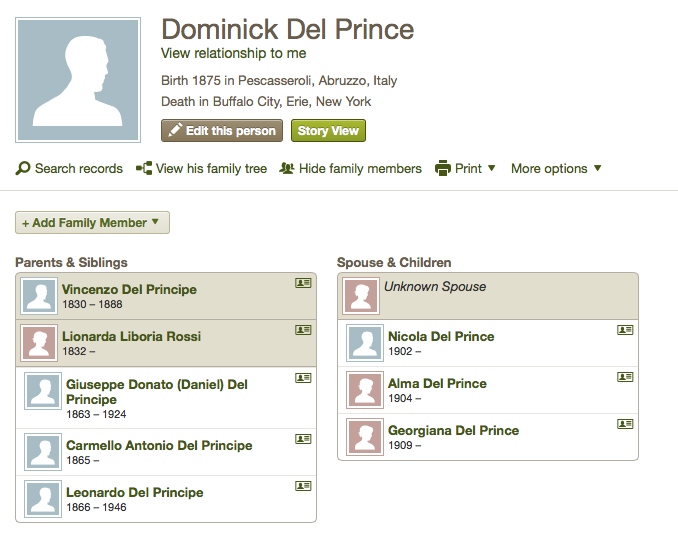 FAMILY GROUP SHEET FOR ANTONIO LUIGI DEL PRINCIPE'S SON 
(Pietro's brother)