by Phyllis Zeck
Antonio was Pietro and Elvira's first child.  He was born in 1888 in Pescasseroli, Italy.  He married Margaret Heenan and they had two daughters: Elvira Antionett (Snookie) and Eileen (Turk).
Elvira married Roy Edwin Weber.  They may have had a daughter named Margaret.  Eileen may have had one son.  If anyone knows of any relatives of Elvira or Eileen please send me any information you have.
Elvira (Snookie) played the accordion.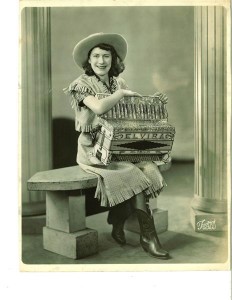 Eileen (Turk) was a ventriloquist.