by Phyllis Zeck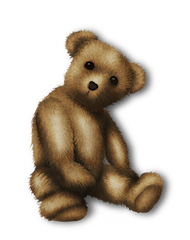 As I discussed in my blog post from Oct 13, 2012 Pietro bought one grave site on June 15, 1896 at the Calvary Cemetery in Evanston, Illinois.   Through research at the LDS Family Search website my sister Lori and I discovered two of Elvira and Pietro's babies are buried in this grave; Angelo Serafino and Amadea (the cemetery spelled her name Amdesa).  Lori wrote to the cemetery in an effort to obtain more information and was told the children are buried in Lot 95, Block 31, Section T and the owner of the grave is Pietro Del Principe.  
Lori also found out that Annie Carmela was interred in this same lot on Feb 5, 1907 at the age of 6 months.  Click on this link to view the undertakers report Annie Carmela Undertaker Report Family Search.  It looks like she died from pneumonia. 
I had to find out more about this grave.  I called my brother Tony and asked him if was willing to drive out to the cemetery to see if he could find out anything else. He called me to say that there is no head stone for the babies.  This is very upsetting to me however I know that Pietro had only been in the United States for 5 years when he bought the lot and I suspect that money was scarce.   Tony also discovered that a fourth child was buried in this lot and her name is Anna Paulina.  She died on July 4, 1902 at the age of 2.  Thank you Tony for researching this for me.
Next I turned to the Cook County Vital Records Department to see if they could confirm who the parents of Annie Carmela are.  When I called Cook County they said I can fill out the request for a birth record but I probably would not find one.  Birth and death records were not required by law until 1916.  Most people gave birth at home because they couldn't afford to go to the hospital.  The clerk said that my undertakers report is probably the only document they will have for Annie Carmela.  The undertaker was not required by law to fill in the parents names.   The cemetery required an undertakers report before they would bury a family member.  It seems very strange that they have a spot for the parents place of birth but not for the parents names.  
Four babies are buried in the grave at Calvary Cemetery.  Amadea (Female) Age 1 year 2 months died March 19, 1897.  Angelo Serafino (Male) Age 1 year 9 months died June 14, 1896.   Anna Paulina (Female) Age 2 died July 4, 1902.  Annie Carmela (Female) Age 6 months died Feb 5, 1907. 
The undertakers report (click on the child's name to view the report) stated that all three babies lived at 289 S Jefferson at the time of their deaths.  Anna Pauline who died in 1902 and Annie Carmela who died in 1907 are buried at Calvary Cemetery.  Anna Paulina Carmela who died in 1909 is buried at Mt Carmel.  
My records show that Elvira and Pietro lived at the following locations: (1900 census) 165 Forquer St, (1905 City Directory)  289 S. Jefferson St., (1910 census) 618 S. Jefferson St., (1914 City Directory) 618 S. Jefferson St., and (1920 census) 2244 W. Harrison St. 
I don't know that Annie Carmela was born to Elvira and Pietro even though we have 3 pieces of evidence closely linking her to them.  We have documentation to show that Elvira and Pietro lived at the same address in 1905 that appears on Annie's death record in 1907.  The Calvary cemetery has confirmed that Pietro owned the grave site where Annie is buried.  The death record states that Annie's parents are from Pescasseroli, Italy.  
Who else could be Annie's parents?  Pietro's brother Antonio came to America and passed away in New York on 11 Mar 1928.  Antonio would have been 68 in 1907 so it is unlikely that Annie Carmela is his child.  I have not found any relatives of Antonio's but it is possible a son of Antonio's could be Annie's father. 
Pietro's brother Vincenzo may have come to America.  We know for certain that Vincenzo's two sons came to America.  Giuseppe Donato Del Principe married Marie Concetta DiAddezio and they had five children that I know of; Nocola Vincenzo Loreto (James) born 1892, Liboria (Laura) 1889-1968, Victor born 1904, Leonardo 1901-1929, and Angelo born in 1903.
Vincenzo's other son Leonardo married Almerinta and they had two children; Frederico was born in 1907 and daughter Lucrezia was born in 1912.  
I don't know if I will ever solve the mystery of Annie Carmela or Anna Pauline or Anna Paulina Carmela.  I hope I do.  It's very distressing that many of our ancestors came into this world and left so quickly, with just a whisper of their existence.  Someday I hope to visit the gravesite of these babies and let them know that they are not forgotten.