by Phyllis Zeck
Giuseppe Florian Del Principe was the second child born to Pietro and Elvira on 25 Oct  1889 in Pescasseroli, Italy.  He arrived on Ellis Island on 21 Aug 1893 aboard the ship the Weser with his mother and two brothers (Francesco and Amelio).  Giuseppe had three children; Dolores, Chet and Joseph Jr.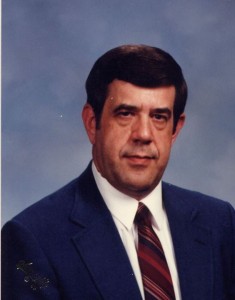 Joe Jr emailed me and said "I recently found a reel of film that had been taken back in about mid 1945. The movie included my dad Joe Sr, my mom Bernice, my big brother Chet, my sister Dolores, and yours truly Joe Jr. I had it transferred to a DVD after discovering it in a dresser drawer that used to belong to my mother. This is a treasure beyond belief for me. It was made outside my dad's store, and also at LaFollette Park, both in Chicago."  
There are eight surviving children born to the Del Principe brothers.  Joe Sr's children Dolores and Joe; John's son John Jr, Otto's daughter Susan, Paul's daughter's Antoinette & Paulette, and Frank's children Muriel and Luke.  You can read another blog post about Giuseppe by clicking here.  
The first woman in the film below is Joe's half sister Dolores (age 17).  The second woman is Joe's mother Bernice. Dolores and Chet were adopted by Joe Sr.  Thank you for sharing this with us Joe!