by Phyllis Zeck
Gilbert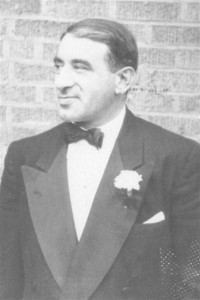 Del Principe and Bertha Reher were my grandparents.  They met when grandpa was driving a taxi and he'd stop by the restaurant where grandma worked to have coffee.  After dating for 2 weeks they were married!
Bertha was born on April 22, 1901 in Hamburg, Germany.  She arrived in New York on November 30, 1904  on board the ship "The Blucher" with her mother Caroline and her brother Henry.  I can't find any record that her father, August, ever joined the family in the U.S.   After Bertha's mother died Bertha went to live with her Uncle Henry and his wife Hattie.
Bertha obtained her citizenship on Aug 4, 1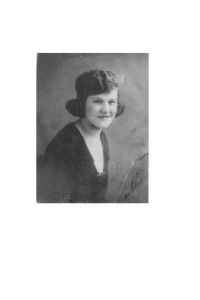 943 and it was one of the happiest days of her life.  She was 2 years older than my grandfather but didn't want anyone to know.  She thought this was a terrible scandal.   When Gilbert's mother met Bertha she told my grandfather that Bertha would not live long, she was right.  Bertha died when she was only 43 and her daughters were teenagers.
When Gilbert and Bertha married they lived in an apartment building that Gilbert's mother owned at 516 S. Irving St.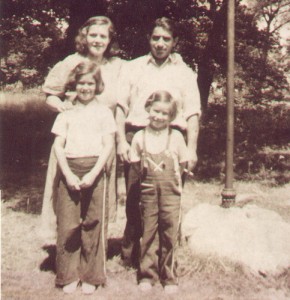 Gilbert's brother Tony lived in an apartment on the first floor.   My mother Corinne was born during the depression in 1931 and there was no money for a hospital birth so she was born in the kitchen.  Gilbert's family moved to 2047 Dekalb St and Bertha was pregnant with her 3rd child (a girl) which she lost when Bertha fell down the stairs.
The family eventually moved to 2244 W. Harrison which is where Bertha died.  Tony moved to the south side.  Frank moved into the apartment on Irving Ave.  Otto moved into Tony's apartment.  Gilbert and Paul split an 8 room apartment into 2 apartments.  Gilbert's brother Frank lived across the alley.   When my parents married they moved into this apartment with my grandfather.  My brothers Bob, Steve, Tom, and I lived here and in 1956 or 1957 grandpa and my parents built our home in Villa Park.
Grandpa and the boys had a room in the basement.  Grandpa built a cubby hole in the wall and covered the hole with a huge photo.  We'd swing the photo open and inside the cubby hole was a mattress and a dresser where 2 of the boys slept.  My parents and the girls slept on the main floor. My father's mother, Grace and her second husband, Papa Joe lived in an apartment on the second floor.
As you can see, being an Italian means family is top priority!  The two most important institutions to Italians are family and church.  Dinners were eaten together and holidays were major events.