by Phyllis Zeck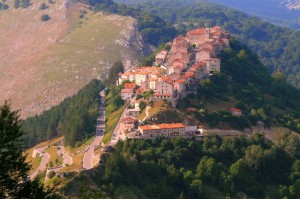 My great grandmother was Elvira Ciolli.  Her mother was Filomena Ursitti and Filomena was born in the town of Opi.
Opi is about 5 miles south of Pescasseroli.  The current population is 459 and the town's Patron Saint is San Giovanni Battista.  The surname of Ursitti is one of the top 5 common family names in the town, and records indicate there are 17 people still living in Opi with the name Ursitti.
According to some mythological beliefs, the name of the village derives from Ops, the Roman earth-goddess, sister and spouse of Saturn.   The name may come from the Latin word oppidum meaning "fortified castle". Dating back to the year 1000, t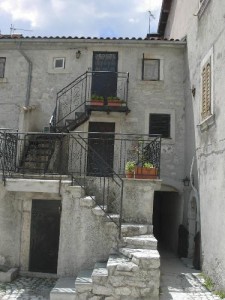 he village layout with its houses clustered one next to the other on the rocky edge actually forms a sort of defensive wall.
Opi features many places of interest including the 17th-century Town Hall, the baroque chapel of S. Giovanni Battista and the church of S. Maria Assunta with its 12th-century towering belfry. The church, repeatedly destroyed by earthquakes, was entirely rebuilt in the 17th century and holds three anonymous 19th-century oil paintings depicting the Baptism of Christ, the Beheading of John the Baptist and the Purgatory.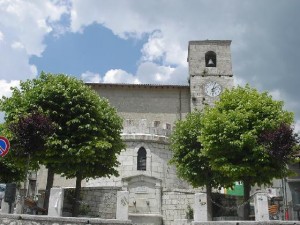 Many elements suggest that Opi was a sacred village as the names, still used today, given to ancient water springs show – Fonte di Giove (Jupiter's Spring), Fonte Vertuno (Vertuno's Spring) and Fonte Triareccia (a spring dedicated to the Moon considered to be a threesome goddess).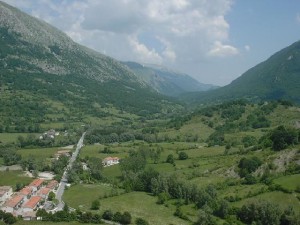 In early Middle Ages, the peoples living in the area of Molino di Opi were compelled to take refuge on the steep rocky hill-top, a natural shelter from ferocious enemy raids.
The following centuries were characterized by continuous controversies with neighboring Pescasseroli.  In 1816 the two villages agreed to join in an administrative union which lasted until 1854.   In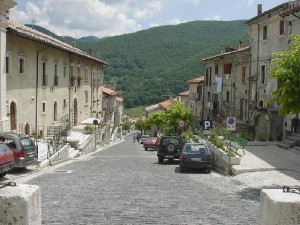 1884 a great number of people started emigrating to America, 520 people left Opi over 15 years.
On 31st July 1901 Opi was struck by a terrible earthquake with a heavy death toll among its inhabitants.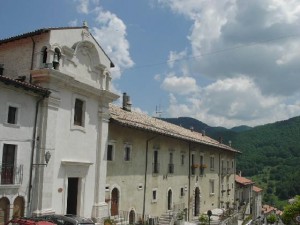 Click here to visit their official website  http://www.opionline.it/index_en.html