by Rob Winike
Like my sister Phyllis, I don't remember Aunt Margie. But I just recently talked to her younger brother, John Junior, about Margie, and now I have a greater appreciation for the many people in our family she touched and influenced.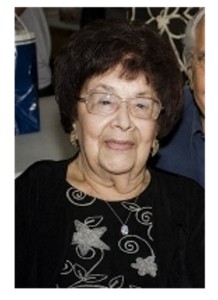 John Del Principe is 69 now, living in Southern Illinois, and has some fine memories of talks with his sister. He said Margie had already moved out of the house when he was adopted by their father, Uncle John. She was some 30 years older than he was. But she always treated him well, as did her husband, Al Vitullo. John would often visit them at their two Italian beef sandwich restaurants. The first one was on the corner of Cicero and Arlington Streets, which she opened in partnership with her friend, whom he remembers as a lady named Carm. That was the beginning of the Del Principe family's long-standing history of beef stands.
My sister Phyllis has posted a blog and photo of the second beef stand, where she writes, "Margie and her husband Al Vitullo owned an ice cream store under the El tracks on Hoyne Ave and added the sandwich to the menu.  Their most popular beef stand was located at Cicero Ave and Kammerlig St." (See blog dated Jan 4, 2011).   According to John Jr., this was across the street from a huge railroad manufacturing plant owned by the Pettibone-Mulligan company, a historic part of Chicago's phenomenal rapid growth at the turn of the century. He remembers that when he would visit Margie there, he saw massive lunch crowds from the factory, and long lines of customers eagerly waiting for Margie's delicious beef sandwiches.
He remembers that Margie and Carm got into the beef sandwich business around 1948, after they had become friends with Ralph Scala, who operated an Italian Beef packing company on West Harrison Street, along with his brother Robert. Scala's was established by their father, Pasquale, in 1925.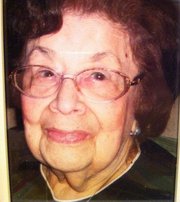 This is all an important part of the history of the Taylor Neighborhood, in the heart of one of Chicago's most classic Italian neighborhoods. Margie's contribution to her family, neighbors, and many customers through the years cannot be underestimated, and is much appreciated. She was among the oldest surviving members of the Del Principe family, was much loved, and will always be a blessed part of our family history.