by Phyllis Zeck
The other day I was passing through the living room and my sister Lori said oh so casually, "Have you seen these hints from Ancestry.com"?  I looked down at her laptop and she was pointing to hints for our great grandfather Pietro Del Prinicipe.  One hint caught my eye. It was titled "Illinois, Wills and Probate Records, 1772-1999".  I knew that Ancestry had been indexing these documents but it didn't occur to me that Pietro might have recorded his will.  I calmly (not really) asked Lori to click on the hint and it truly was Pietro's will!  
Below is page 1 of the will which was created by Pietro on 06 Apr 1922. Pietro passed away on 11 Jun 1922.  Click here to see the Death Certificate of Pietro.  It's hard to read the cause of death but it had something to do with a liver problem. Pietro must have had health issues prompting his trip to an attorney (and perhaps to a doctor) to register a last will and testament.
Click on the jpg files to enlarge and read them. Page 1 of Pietro's will is on the right side of the book in the first image and on the left side of the book in the second image.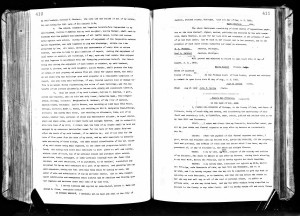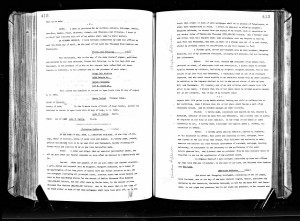 I have no heirlooms from my great grandparents. It is truly good luck to come across a document that has been scanned and archived for us and for future generations to view. I am very appreciative to all the genealogists who volunteer their time to Family Search and to Ancestry who scan these important documents for us to stumble across.